The Run Detail page lets you dig into the details of your run.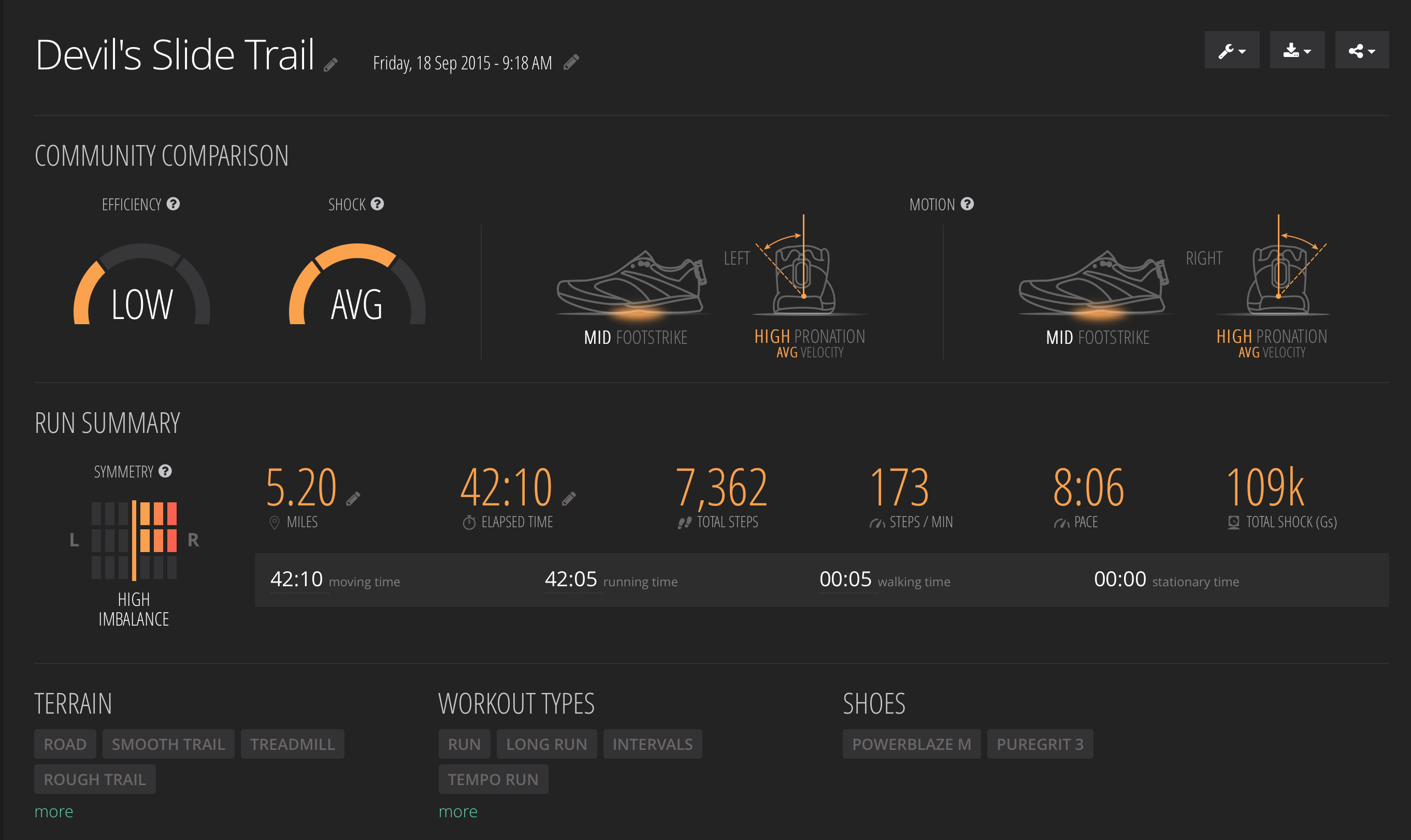 Community Compare contextualizes your run against the RunScribe Community databank. Because stride mechanics are highly pace dependent, the comparison is calculated at pace for:
Run Summary gives a Symmetry snapshot (RunScribe Pro 2x only), to highlight any asymmetries. In addition, the Run Summary provides summary stats:
Total Distance & Time (w/ access to the Edit feature)
Time Breakout: Moving, Stationary, Walking, Running
Average Pace
Total # of Steps
Steps per minute
Cumulative Shock (the total shock experienced during the run)

As well as the ability to Tag your run:
Terrain
WorkOut Type
Pain Points
Net Pain Factor (Slider)
The Graphs function allows you to compare metrics throughout your run. To add metrics to your run, highlight the metrics you want to graph. Once highlighted, they will automatically appear on the graph.
Below the graph is the breakdown of core metrics. For RunScribe 2x users, the core metrics include a RvL Symmetry snapshot.